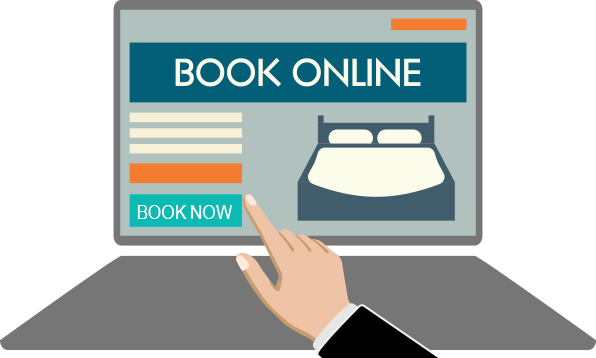 Booking Engine
Direct sales channel with secure online bookings.
To increase your hotel's direct bookings, ensuring your booking engine provides a smooth and fast experience is a must. Xmitter's online booking engine helps offer your guests a better room reservation experience whether they access your hotel website using their smartphone, tablet, or PC. Developing your website's booking engine is a sound investment as it offers you the best opportunity for direct sales. Ensure a secure booking process and the added value of promotions with our feature-rich booking engine. We can also re-design your current hotel website or develop a new hotel website that will work in harmony with your booking engine to ensure a truly seamless booking experience.
---
Why is Xmitter's booking engine the best one for your hotel?

Quick Setup
Your booking engine will be up and running within one working day so that you can start accepting direct bookings on your website without further delay.

Hassle-free Booking Process
Our simple and user friendly booking engine will help make bookings on your website a breeze.

Responsive Booking Engine
Our responsive booking engine helps provide a smooth direct booking experience to guests on their different devices such as PCs, smartphones or tablets.

Booking Intimations
It sends an immediate email notification to the hotelier upon booking confirmation and a booking voucher to the customer's email address.

Promotions
From flat discounts on room rates to percent off, our booking engine lets you define offers to attract guests and increase direct sales.

Payment Gateway Options
Choose from our multiple integrated payment gateways for guests to easily make direct online payments with a range of payment options such as debit card, credit card, cash card and netbanking. Enable fast and safe online transactions in multiple currencies.

Reports
Hoteliers have easy access to a variety of reports such as reservation and cancellation reports.
---
Our Channel Partners