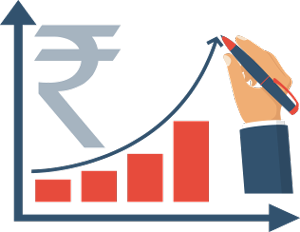 Revenue Management
Boost occupancy and revenue.
Strategic pricing and promotions can attract a lot of new guests to your hotel. Xmitter's Revenue Management will help you get the most of your Channel Manager and provide the strategy to efficiently set room rates and offers. Our focus is on helping you maximize occupancy and revenues with well-developed revenue management strategies that analyse several factors including the varying travel seasons, nationwide travel trends, hospitality and travel market, inventory availability patterns and competitors' rates, etc. Plan ahead by taking advantage of forecasts provided on the likely course of the travel market.
---
Why is Xmitter the best solution for your revenue management needs?

Dedicated Revenue Manager
An Xmitter expert will be assigned to exclusively assist you. This Revenue Manager will monitor your property's online sales performance, answer your queries, and resolve your problems. You will receive plans that aim to maximise occupancy at different times of the year from Low Season to Peak Season.

OTA Registration
Your dedicated Revenue Manager will take care of the registration of your hotel on major OTAs to increase online visibility and bookings.

Manage Online Business
You can rest easy knowing your Revenue Manager will monitor your business on OTAs and efficiently co-ordinate with them. Managing content, maintaining your OTA ranking and content score will also be handled by your Revenue Manager.

Business Analysis
Your Revenue Manager will continuously assess the business, take stock of dip and rise patterns, look into the reasons and give advice on how to tackle them with the aid of insights.

Strategies
Your Revenue Manager will tirelessly work on building suitable pricing strategies to increase your profit margins. The strategies will be based on many factors and meticulous research of the travel market, competitors' rates, and travel trends, etc. You will be receive updates so that you can quickly respond to changes in the market.

Monitoring Revenue Growth
Your Revenue Manager will study pricing patterns and provide a forecast on future trends. Areas with scope for improvement will be identified and helpful suggestions on achievable targets will be given.

Revenue Reports
The Revenue Manager can provide a variety of detailed reports that will help you keep track of helpful statistics such as the revenue generated from each OTA, average room rate, highest and lowest performing OTAs and average occupancy with data on room type, etc.
---
Our Channel Partners