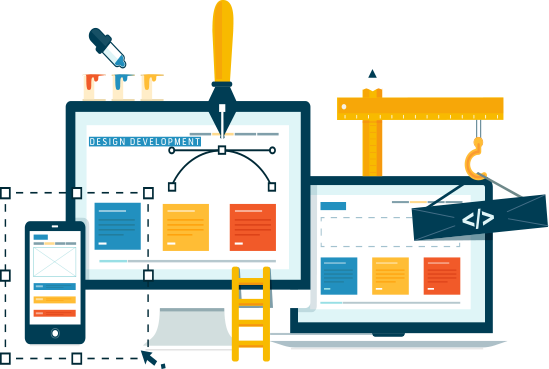 Website Design
Hotel websites that rate high on looks and user-friendliness.
Travellers might give up on booking a room on your hotel website if faced with lack of a user-friendly experience. To increase your hotel's direct bookings, ensuring your booking engine provides a smooth and fast experience is a must. But even the most efficient booking engine relies on the support of the hotel website that's hosts it.

Contact us to get a website developed or re-designed to boost your hotel's direct bookings!
---
Why invest in developing a hotel website with Xmitter?

In sync with Booking Engine
You may already have a booking engine that looks quite good but if your hotel website is old and takes time to load, it will reduce the efficiency of your booking engine too. When the website design and booking engine have been optimized to work in sync with each other, it makes direct bookings much simpler and quicker for potential guests. A pleasant direct booking experience is likely to bring them back to your hotel website for future bookings.

Unified Technology
You end up falling behind when your hotel's website and booking engine are not connected. Promotions, special offers, rates and availability require seamless and quick updating but making the same updates many times and co-ordinations with an external website developer can lead to needless delays. Enhancing the design and technologies that power your hotel's website and booking engine to complement each other will result in a smoother experience while updating your hotels reservations, rates and promotions. Implementing these changes becomes easier when the provider is the same.

Smart Design
The consumer has come to expect a beautifully designed website to complement your beautiful hotel. And beautifully designed does stop at aesthetic appeal, it also requires content that keeps guests engaged and increases the likelihood of them clicking on 'book now'. Keeping visitors interested and avoiding a confusing design is critical.

Mobile-friendly
OTAs have got guests accustomed to a completely mobile-friendly booking experience and they now expect nothing less from you. A lot of last minute booking are done through mobiles. Having a booking engine that is mobile-friendly but a website that is not, will end up affecting the guest's booking experience in a negative way and take away bookings that could have been yours.
---
Our Channel Partners